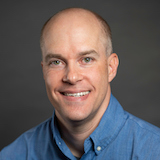 DeShong.net
UPDATE: slides are now available at Slideshare; also see my recap of the event at the Yahoo! Developer Network I'll be speaking at BarCamp Charleston in Charleston, SC on November 13, 2010. I'll be giving an introduction to Yahoo! Query Language, Yahoo!'s SQL-like language allowing users to query data across web services. I've spent a bit of time with it over the past few months, so it's sure to be packed full of interesting demos.
After four and a half years, I will be leaving Schematic for Yahoo!. My first day with Yahoo! will be April 5th, where I'll be working from their Atlanta office. I'm not at liberty to tell you what I'll actually be working on, though…sorry! I look forward to joining the ranks of former Schemers Robert Swarthout and Paul Amsbary, and fellow PHP community members such as Derek Gathright and Sara Golemon.
I try to do this every year by New Year's Eve, but I'm a little late this year! Reflecting on my 2009 PHP/technical New Year's resolutions, I ended up doing pretty well despite some unexpected challenges. Zend_Log_Writer_Mail made it into the standard library, so that takes care of my Zend Framework line item to some extent. I didn't propose anything new, though, but at least it's something! My goal to write for php|architect was realized in October with the publication of "Make It Mobile with PHP and Open Source Tools.
"'Publish or perish' refers to the pressure to publish work constantly to further or sustain a career in academia." Many years ago, my old boss at Community Connect Inc. (now Interactive One), Michael Montero, was having an article published in the September 2002 issue of Sysadmin Magazine. Around that time before the article was published, Mike enlightened all of us software developers on the "publish or perish" idea – write articles, speak at conferences, etc.
My ZendCon 2008 talk, "Rickroll To Go With WURFL, PHP, and Other Open Source Tools", was just released at Zend DevZone as ZendCon Sessions episode #23! If you're just now finding my blog from there, welcome! And thanks to Eli White, Community Relations Manager for Zend, for selecting it for posting. You can get all of the relevant info using the links below: Slides and videos of the presentation materials ZendCon Sessions page with audio MP3 audio of the presentation iTunes DevZone podcast