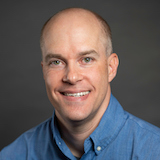 DeShong.net
Well, 2014 is on the way out. What a year. I like to do these posts every year to reflect on the passing year, and set some goals for the next. Let's reflect on my resolutions for 2014: Ship great products: I did a lot of this in 2014. Between some sizable new features at CrowdTwist, some major new additions at ShootProof, and additional features being added to my iOS app, FloodWatch, I'd say that I shipped quite a bit this past year.
As of today, I'm joining my friends at ShootProof as Director of Engineering. My move to ShootProof is about getting back to what I love most: building products. I'm looking forward to working with a small team in a nimble environment. iOS and web development, infrastructure, technical leadership …all of my skills are going to go to good use at ShootProof. I'm thrilled to be embarking on this journey with them.
In reviewing my 2013 Technical New Year's resolutions, I give myself a solid B-, maybe a C+. I've been completely slammed and overwhelmed with my day job at times, which has contributed to my lack of focus on things outside of work. It's also worn me down at times, and left me with little motivation. That's no excuse, but a human being can only take so much. If I reflect on my goals…
Back in March, I gave a new talk at Atlanta PHP: "Top Ten List: PHP and Web Application Performance". This talk is a culmination of my ~14 years of experience primarily as a web application developer, but also as a systems administrator / DevOps-type. After working with PHP and web applications for so many years, I have amassed quite a few tricks for squeezing maximum performance out of web applications, PHP or otherwise.
I try to do this every New Year's Eve, so I'll give it a whirl this year. First, a little reflection on 2012's resolutions. I did okay in 2012. I failed to actually release FloodWatch 2.0 (for iPhone and iPad), but I've made some great progress in the last quarter of the year, so I should be able to release it in Q1 2013. I failed to blog more. Big time.