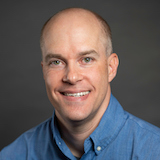 DeShong.net
As Software Architect at Rainforest, Brian works with technologies such as Go and Vue in order to build their initial software platform offering. This early-stage startup is still pre-product and pre-revenue. He will be able to share more details in the coming months.
Brian spent over eight years at ShootProof, a company whose platform of products connects families and individuals with world-class photographers. Formerly VP of Engineering, Brian grew the ShootProof Engineering team from four to over 20 over a four-year period. He built an Engineering culture that values quality and long-term maintainability of software, which led to low turnover, long team tenures, and a highly-fulfilling environment in which to build great products. As the company evolved, Brian moved into a Principal Software Engineer role in order to focus on broadening his technical skills and contributing towards the delivery of new products to customers.
Formerly VP of Engineering at New York City-based CrowdTwist, Inc., which provides the most comprehensive omni-channel loyalty & analytics solutions for industry leading brands such as Pepsi, Nestlé Purina, VIZIO, L'Oreal, Zumiez and others.  He was responsible for numerous application features and enhancements, managing a large Amazon Web Services infrastructure, and growth of the development team.
Formerly Director, Technology for Half Off Depot, LLC, he built and led a technical team to enhance and support web applications powering a highly successful daily deal site.
Formerly a Senior Software Development Engineer for Yahoo!, he worked in a senior-level developer capacity to build new Yahoo! applications and maintain existing ones. Brian also focused a great deal on native mobile application development on Apple's iOS platform.
As Director, Technology for Schematic, Brian managed developers across disciplines, participated in business development efforts, and coordinated resourcing efforts across the Schematic network. As Platform Chair of the Open Source Platforms Group, Brian also lead Schematic's team of open source developers by defining coding standards and best practices and evangelizing the use of open source tools. Brian also participated in engagements as a Solutions Architect, Senior Software Architect, and Software Developer as needed.
Brian's fourteen years of experience in the Information Technology industry are comprised of both systems administration and software development in various capacities. As a Technical Lead for Community Connect Inc., Brian played a key role in designing and maintaining applications deployed on ethnically-oriented community web sites.
Brian is also very well-versed in systems administration, having served in senior-level Systems Administrator roles for both Community Connect Inc. and BenefitsCheckUp.org. The combination of his systems administration and development experience give him a Swiss Army Knife skillset.
Brian holds a Bachelor's of Business Administration in Computer Information Systems from Baruch College, City University of New York. Formerly of New York City, Brian currently resides in suburban Atlanta, Georgia.
Speaking Engagements 🔗
Atlanta PHP April 5, 2007 "Designing for Scalability"
Atlanta PHP October 4, 2007 "The Grown-Up Company's Guide to Development"
Zend PHP Conference, 2007 October 9, 2007 "Mobilizing and Sharing: How Zend Framework Builds Community for Nokia MOSH"
Zend PHP Conference, 2007 October 10, 2007 "The Grown-Up Company's Guide to Development"
Zend PHP Conference, 2008 September 16, 2008 "Rickroll To Go With WURFL, PHP, and Other Open Source Tools"
Schematic Tech Summit 2008 Opening keynote (OSPG portion) "Zend Framework: A Look Back (and Forward)" "State of phplib" (our internal PHP code library, modeled after Zend Framework) "Abracadabra!: Mastering Unix Shell Scripting" "Shrinking Your Static Stuff" "Load Testing Introduction"
PHP Appalachia 2008 October 13, 2008 "Rickroll To Go With WURFL, PHP, and Other Open Source Tools"
iPhone/Mobile Dev Camp Atlanta 2008 July 18, 2009 "WURFL, Device Identification, and Mobile Media"
BarCamp Charleston 2010 November 13, 2010 SELECT * FROM Internet: Using the Yahoo! Query Language
Atlanta PHP March 3, 2011 SELECT * FROM Internet: Using the Yahoo! Query Language
Atlanta PHP / CoderFaire, April 2013; "Top Ten List: PHP and Web Application Performance"
Atlanta PHP, January 2017: "Demystifying the Relational Database"
Atlanta PHP, May 4, 2017: "Lassoing the Clouds: Best Practices on AWS"
php[tek] 2017, May 26, 2017: "Lassoing the Clouds: Best Practices on AWS"
Atlanta PHP, November 16, 2017: "Displaying Dates and Times Around the World"
Publications 🔗
php|architect Magazine October 2009 "Make It Mobile With PHP and Open Source Tools"
php|architect Magazine August 2011 "SELECT * FROM Internet: Introduction to the Yahoo! Query Language"
Certifications and Memberships 🔗
Zend PHP 5 Certified Developer, November 2006
Apple iOS Developer Program member and active developer, 2008 - Present
Amazon Web Services, Associate Solutions Architect; November 2014