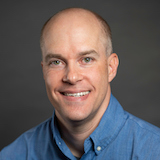 DeShong.net
After three years as VP of Engineering here at ShootProof (now Foreground), I'm finally returning to my roots. Today I rejoin my friends in the Foreground Engineering team as Principal Engineer. I'll be focusing most of my efforts on our SaaS products, particularly ShootProof. After the departure of our technical co-founder in early 2019, I've served as VP of Engineering and have taken on nearly any technical task you can imagine.
I recently had the pleasure of speaking at Atlanta PHP and php[tek] 2017 where I presented a new talk, "Lassoing the Clouds: Best Practices on AWS." As you might be aware, the Amazon Web Services offering is massive. Between the details of running virtual private servers and AWS's managed services, understanding the best practices when running a production workload can be difficult to grasp. This talk hopes to point out just a few of the key practices to ensure long-term maintainability and reliability of your infrastructure.
Since August 2010, I've had an app in the iOS App Store named FloodWatch. It's an app that can be used to monitor rivers, creeks, and other bodies of water all over the United States and its territories. Its data is sourced from the US Geological Survey. Specifically, all ~8,000 river gauges in the United States with real-time data capabilities can be accessed from within the app. The app hits USGS web services directly to retrieve its data.
Went over virtual surgery planning today. The photo below shows my current state, the state after my lower jaw is done, then the final result after my top jaw is done. Dr. Keim and Dr. Blair are going to do a great job! Looking forward to being done, awake, and them telling me that all went well. 
In one week, I'll be undergoing double jaw surgery to correct my Class 3 underbite. My lower jaw will be moved backwards a few millimeters, while my upper jaw will be moved forward a few millimeters and widened by cutting it into three pieces. After 23 hours of recovery in the hispital, I'll start a few-week recovery process where my teeth will be held together by elastics of varying tensions. I'll be restricted to a liquid diet during the first few weeks.